What's Coming to Netflix UK in October 2021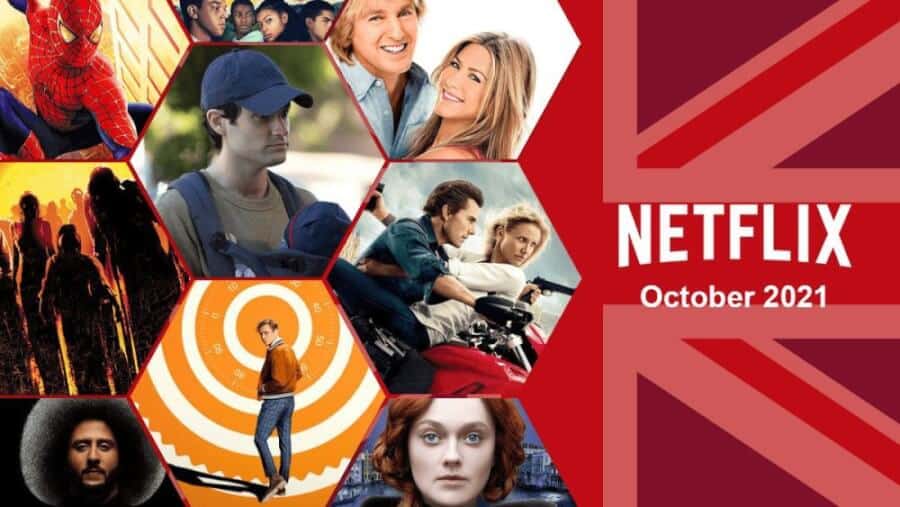 It's time to take a gander at what's coming up next on Netflix in the United Kingdom. Below, we'll keep you updated on everything due to release on Netflix in the UK throughout October 2021. 
Want a breakdown of the Netflix Originals coming in October 2021? Check out our preview of them here.
As always, throughout the month of October 2021, we'll keep you posted on all the new releases that week every Friday.
Please note: some foreign titles have been omitted for brevity. 
---
Full List of What's Coming to Netflix UK in October 2021
What's Coming to Netflix UK on October 1st
27 Steps of May (2018) – Drama about a woman slowly rebuilds her life after a traumatic sexual experience.
Anatomy (2000) – Horror about a young medical student discovering a horrible secret.
A Sinister Sect: Colonia Dignidad (Season 1)

N

– Spanish language docuseries.
Addams Family Values 
Austin Powers: The Spy Who Shagged Me (1999) – The first movie in the Austin Powers franchise.
Body of Lies (2008) – Ridley Scott thriller starring Leonardo DiCaprio and Russell Crowe.
Carlito's Way (1993) – A former convict is released from prison and sets out to better himself. At least that was the plan. Stars Al Pacino.
Clueless
Creeped Out (Season 2) – More episodes of the Black Mirror-esque kids series.
Contagion (2011) – The timely thriller about a pandemic breaking out and the governments attempts to finding a cure.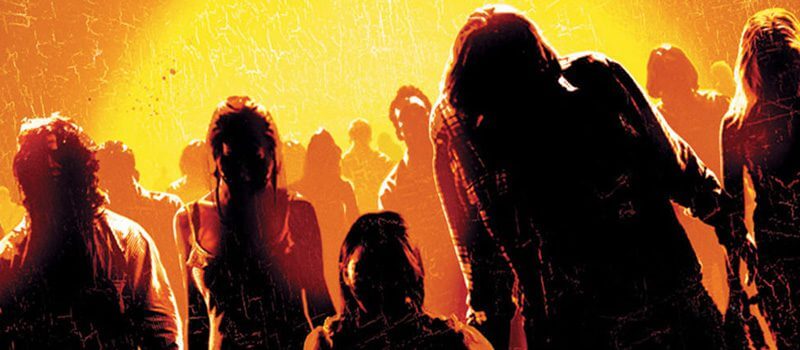 Dawn of the Dead (2004) – Zack Snyder's big debut Hollywood movie where we follow a group of survivors taking refuge in a shopping mall during the zombie apocalypse.
Diana: The Musical (2021)

N

– A live taping of the broadway performance about Princess Diana.
Effie Gray (2014) – Biopic on the love triangle between John Ruskin, John Everett Millais, and Euphemia Gray. Starring Daktota Johnson.
Fight Club (1999) – Brad Pitt and Edward Norton about an officer worker and a soap maker who starts up an underground fight club.
Forever Rich (2021)

N

– New Dutch movie about a rapper who has his reputation damaged after a video of him goes viral.
Halloween Franchise including:

Halloween (1978)
Halloween II (1981) 
Halloween III: Season of the Witch (1982)
Halloween 4: The Return of Michael Myers (1988)
Halloween 5: The Revenge of Michael Myers (1989)

Heat (1995) – Al Pacino and Robert De Niro co-star in this crime thriller set in Los Angeles.
Inside Job (2010) – Documentary on the 2008 financial crisis.
Jumper (2008) – Hayden Christensen stars in this sci-fi thriller that sees people who can teleport vs an order that sees them as abominations.
Killer Women with Piers Morgan (Season 1) – Documentary series where everyone's favorite (tongue firmly in cheek) Piers Morgan visits maximum security prisons to talk to female inmates.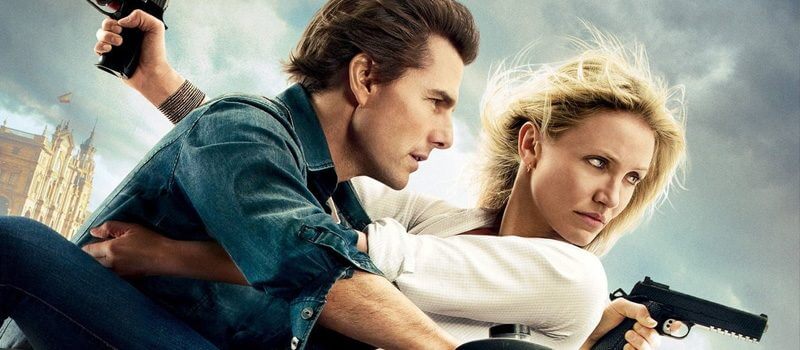 Knight and Day (2010) – Tom Cruise and Cameron Diaz team up for this action-comedy about a fugitive couple on the run.
Love & Other Drugs (2010) – Anne Hathaway and Jake Gyllenhaal stars in this throwback rom-com about a medicine peddler who falls in love with someone suffering from Parkinson's.
Love You To Death (2019) – Lifetime TV movie about a mother and daughters relationship turning fatal. Starring Marcia Gay Harden.
Maid (Limited Series)

N

– Comedy drama from Molly Smith Metzler based on the NY Times best seller.
Marley & Me (2008) – Owen Wilson and Jennifer Aniston will make you sob with this drama where a naughty dog arrives in the family.
Oats Studio (Volume 1) – A collection of short films from director Neill Blomkamp.
Paik's Spirit (Season 1)

N

– Korean talk show.
Pavlova – A Woman for all Time (1983) – Film following the triumphs and missteps of one of ballet's biggest stars.
Saving Private Ryan (1998) – Steven Spielberg WW2 epic set during the Normandy landings.
Scaredy Cats (Season 1)

N

– A new kids series about various witches.
Seinfeld (Seasons 1-9) – The entire collection of the classic US sitcom headlined by Jerry Seinfeld.
Shaun of the Dead (2004) – The first of the cornetto trilogy starring Simon Pegg and Nick Frost.
Shutter Island (2010) – Martin Scorsese's epic starring Leonardo DiCaprio about a U.S. Marshal looking for an escaped murderer.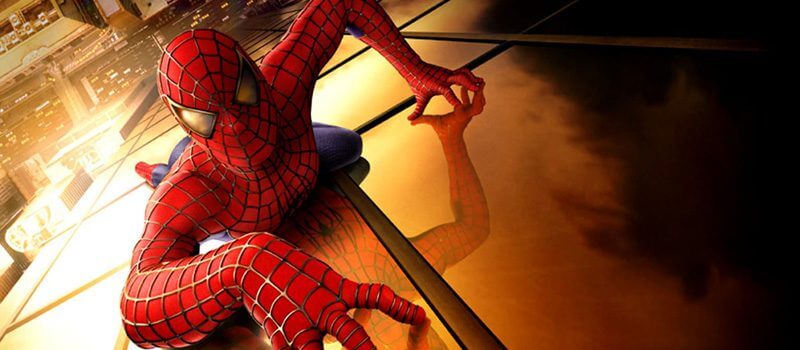 Spider-man (2002) – Tobey Maguire's first outing as the web-slinging Marvel hero.
Swallow (2021)

N

– Nollywood thriller.
The Amazing Spider-Man (2012) – The first of the Andrew Garfield Spider-man movies.
The Amazing Spider-Man 2 (2014) – The second and final Andrew Garfield Spider-Man entry.
The Crowned Clown (Season 1) – Korean historical drama series.
The Green Mile (1999) – Tom Hanks star in this drama about guards working on Death Row based on the Stephen King novel.
The Guilty (2021)

N

– Jake Gyllenhaal headlines this new thriller about a police call dispatcher who faces his toughest challenge in his career to date.
The Haunting (1999) – Horror starring Liam Neeson.
The Haunting in Connecticut (2009) – Horror about a family experiencing supernatural behavior.
The Rite (2011) – Anthony Hopkins horror about a seminary student traveling to Italy to take an exorcism course.
The Seven Deadly Sins: Cursed by Light (2021)

N

– Feature-film based on The Seven Deadly Sins series.
The Terminal (2004) – The Tom Hanks biopic where a man is stranded in an airport with no way out.
The Town (2010) – Ben Affleck crime thriller about a group of thieves robbing a bank where things get complicated.
Till Death (2021) – Megan Fox thriller making its SVOD debut on Netflix.
V for Vendetta (2005) – Set in a dystopian British future, we see a freedom fighter plotting to overthrow the tyrannical government.
---
What's Coming to Netflix UK on October 3rd
Scissor Seven (Season 3)

N

– Chinese anime series.
Simply Raymond Blanc (Season 1) – Food docuseries about a Michelin-starred chef sharing his secret recipes for the first time.
---
What's Coming to Netflix UK on October 4th
On My Block (Season 4)

N

– The final season of the main show of On My Block set two years after the events of season 3.
---
What's Coming to Netflix UK on October 5th
Adult Material (Limited Series) – Channel 4 limited series about a mum-of-three navigating the changing world of adult entertainment.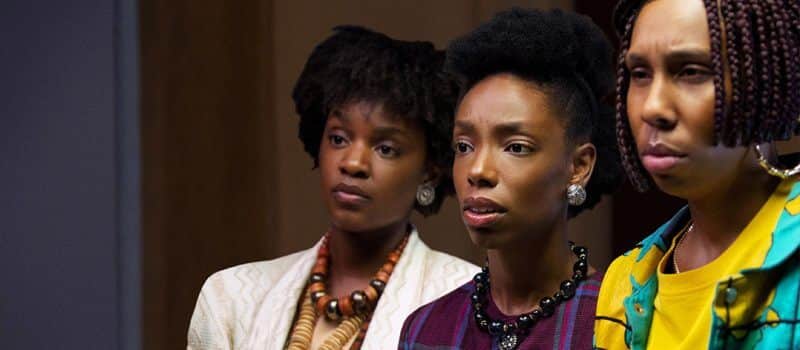 Bad Hair (2020) – Hulu Original horror movie about a young woman who gets a hair weave that seems to have a mind of its own.
Escape The Undertaker (Interactive Special)

N

– WWE interactive special based on the popular character.
Remember You (Season 1) – Thai mystery series.
---
What's Coming to Netflix UK on October 6th
Bad Sport (Volume 1)

N

– True crime and sports collide in this new docuseries.
Baking Impossible (Season 1 – First 6 Episodes)

N

– A new baking competition series where bakers and engineers team up to try and win $100k.
Love is Blind: Brazil (Season 1)

N

– A new international spin-off of the Netflix reality series.
The Five Juanas (Season 1)

N

– Mexican drama series about five women who share the same birthmark.
There's Someone Inside Your House (2021)

N

– Horror thriller from director Patrick Brice about a school year being targeted by a masked assailant.
---
What's Coming to Netflix UK on October 7th
The Billion Dollar Code (Limited Series)

N

– German legal thriller miniseries.
The Ingenuity of the Househusband (Season 1)

N

– Companion short-form TV series to the anime listed below.
The Way of the Househusband (Part 2)

N

– Return of the Japanese anime with Tatsu's adventures as a househusband continuing.
---
What's Coming to Netflix UK on October 8th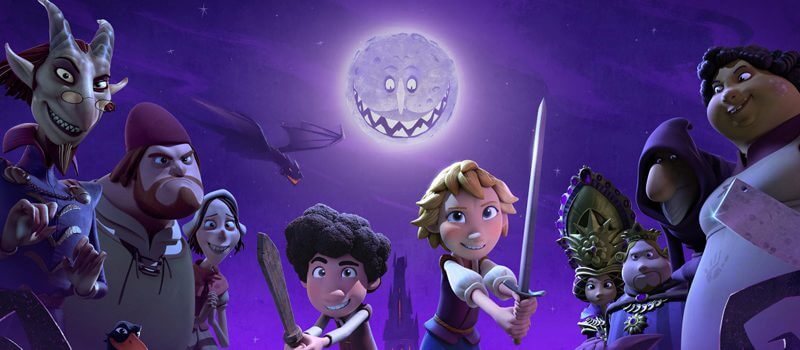 A Tale of Dark & Grimm (Season 1)

N

– Animated kids series based on the book series from Adam Gidwitz following Hansel and Gretel.
Angeliena (2021) – South African drama.
Family Business (Season 3)

N

– French comedy series wrapping up.
House of Secrets: The Burari Deaths (Limited Series)

N

– Docuseries that looks into the theories around the deaths of a Delhi family.
My Brother, My Sister (2021)

N

– Italian drama where a fathers will has forced siblings to connect.
Pokemon the Movie: Secrets of the Jungle (2021)

N

– Animated movie set in the Pokemon universe coming exclusively to Netflix globally.
Pretty Smart (Season 1)

N

– New multi-cam sitcom set in Los Angeles about a girl who rooms into her sister and her three roommates.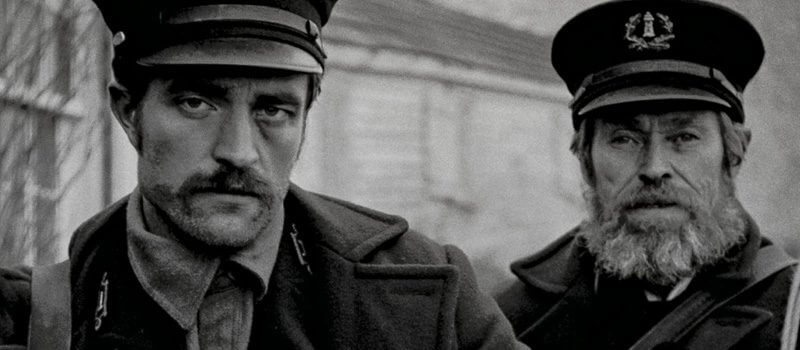 The Lighthouse (2019) – A24's superb thriller set on a remote lighthouse. Stars Robert Pattinson and Willem Dafoe.
---
What's Coming to Netflix UK on October 9th
Blue Period (Season 1 – New Episodes)

N

– Teen drama anime series about a high schooler who finds inspiration in art.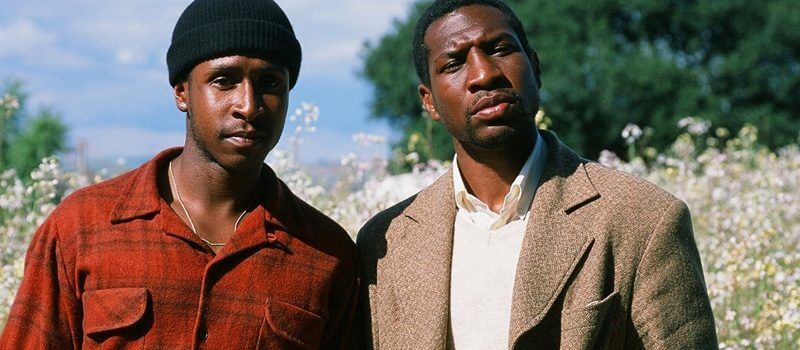 The Last Black Man in San Francisco (2019) – A24 movie about a man watching his city actively changing around him.
---
What's Coming to Netflix UK on October 10th
Behind the Players – German documentary taking you behind the scenes of professional football through the eyes of an agent.
Lee & Cindy C. (2015) – Belgium musical comedy.
The Atom: A Love Affair (2019) – Vicki Lesley directed documentary that takes a look back at the love-hate relationship the west has had with nuclear power.
The Magic of the Diary of Anne Frank – Dutch documentary on the historical figure.
---
What's Coming to Netflix UK on October 11th
Little Things (Season 4)

N

– Indian romantic comedy returns for a fourth season.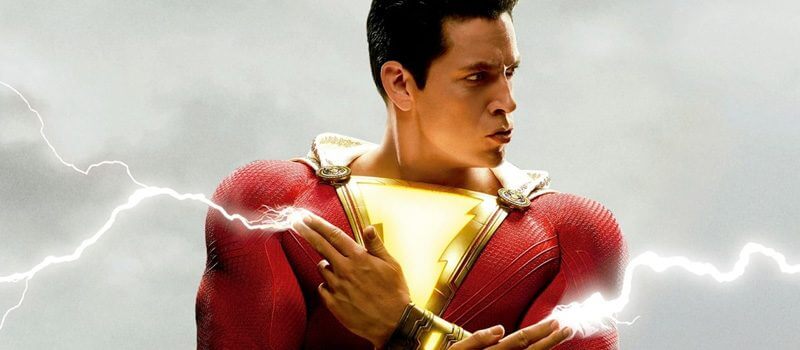 Shazam! (2019) – DC movie led by Zachary Levi about a boy who is granted the power to become a super-powered adult.
The Baby-Sitters Club (Season 2)

N

– Netflix's Tween dramedy is back for another season.
---
What's Coming to Netflix UK on October 12th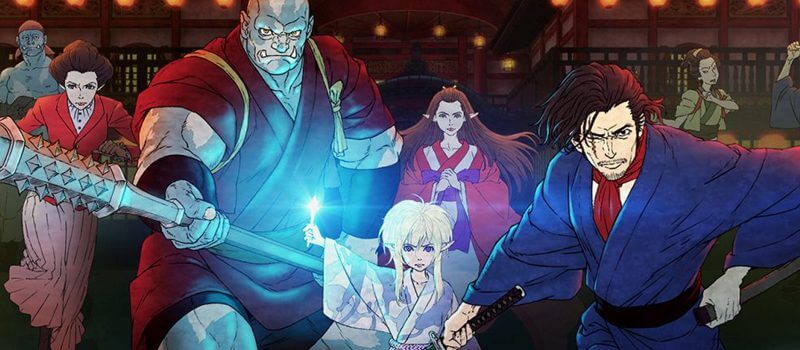 Bright: Samurai Soul (2021)

N

– New anime spin-off based on Netflix's 2017 movie Bright.
Convergence: Courage in a Crisis (2021)

N

– Documentary directed by Orlando von Einsiedel.
Making Malinche: A Documentary by Nacho Cano (2021)

N

– Making-of documentary on the new musical.
The Movies That Made Us (Season 3)

N

– Behind the scenes look at your favorite movies including a selection of Halloween movies.
---
What's Coming to Netflix UK on October 13th
Fever Dream (2021)

N

– Arthouse horror mystery.
Violet Evergarden: The Movie (2020) – Anime feature-film set after the main series.
---
What's Coming to Netflix UK on October 14th
A World Without (2021)

N

– A sci-fi drama set in a future where dating is outlawed.
Another Life (Season 2)

N

– Katee Sackhoff returns in this space drama about an astronaut facing new dangers as the story continues.
One Night in Paris (2021)

N

– Stand-up special brings together the biggest French talents in the stand-up world.
Slashers (2001) – B-horror movie about six contestants enter a game show where the only goal is to survive.
---
What's Coming to Netflix UK on October 15th
CoComelon (Season 4) – More episodes of the animated series which originated on YouTube.
Karma's World (Season 1)

N

– New animated kids musical series from producer Ludacris.
Little Things (Season 4)

N

–
Monk Comes Down the Mountain (2015) – Martial arts action movie directed by Kaige Chen.
My Name (Season 1)

N

– Korean thriller series.
Sharkdog's Fintastic Halloween (2021)

N

– Halloween special for the kid's animated show.
Spider-Man 3 (2007) – The final entry in the Raimi trilogy of Spider-Man movies.
The Forgotten Battle (2021)

N

– Dutch World War 2 movie about the Battle of the Scheldt.
The Four of Us (2021)

N

– German comedy about two couples having a four-week partner swap.
The Trip (2021)

N

– Norweigen action thriller about a couple heading to a cabin to reconnect but both plan to murder each other.
Unfaithful (2002) – Romance thriller starring Richard Gere.
You (Season 3)

N

– The third season of the Netflix adaptation where Joe is now a father.
---
What's Coming to Netflix UK on October 16th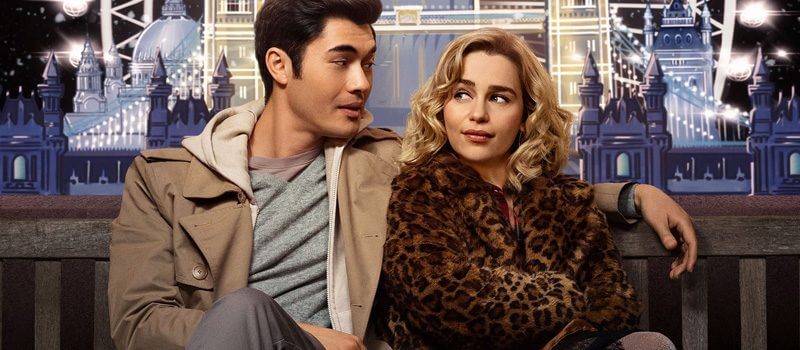 Last Christmas (2019) – Emilia Clarke and Henry Golding star in this holiday rom-com.
Luce (2019) – Ensemble thriller from Julius Onah about a star athlete under attack for his controversial views on political violence.
Misfit: The Series (Season 1)

N

– Teen kids comedy series about a group of girls prepping for a school musical.
---
What's Coming to Netflix UK on October 17th
Margaret Thatcher: The Iron Lady (2012) – Documentary on the Conservative leader who became the first female prime minister in the UK.
---
What's Coming to Netflix UK on October 19th
Gabby's Dollhouse (Season 3)

N

– Dreamworks hybrid live-action animation series.
In for a Murder (2021)

N

– Mystery thriller about a stay-at-home mom and avid reader of crime stories discovering secrets of the residents in their small town.
---
What's Coming to Netflix UK on October 20th
Found (2021)

N

– Amanda Lipitz directed this documentary about three adopted teenage girls who discover they are blood-related cousins.
Night Teeth (2021)

N

– A college student moonlighting as a chauffeur picks up two mysterious women for a night of party-hopping across LA. But when he uncovers their bloodthirsty intentions — and their dangerous, shadowy underworld — he must fight to stay alive.
---
What's Coming to Netflix UK on October 21st
Insiders (Season 1 )

N

– A new Spanish reality series hosted by one of the stars of Money Heist.
Komi Can't Communicate (Season 1 – New Episodes Weekly)

N

– Weekly episodes of this anime high school comedy.
Life's a Glitch with Julien Bam (Season 1)

N

– German comedy series.
Sex, Love & goop (Season 1)

N

– Reality series from Gwyneth Paltrow's goop company.
---
What's Coming to Netflix UK on October 22nd
Adventure Beast (Season 1)

N

– Mockumentary adult-animated series about a brave zoologist.

Inside Job (Season 1)

N

– New animated series from the creators of Gravity Falls.
Locke & Key (Season 2)

N

– The gang returns for more adventures and more keys in this adaptation of the Joe Hill and Gabriel Rodriguez comic series.
More than Blue: The Series (Season 1)

N

– Romantic musical drama about a man with a terminal illness seeking to find his friend a long-term partner.
Panihida (2012) – Romanian movie about the death of an old woman with people gathering to say their goodbyes.
The Raincoat Killer: Chasing a Predator in Korea (Season 1)

N

– True-crime docuseries about Yoo Young-chul who operated in the early 2000s.
---
What's Coming to Netflix UK on October 25th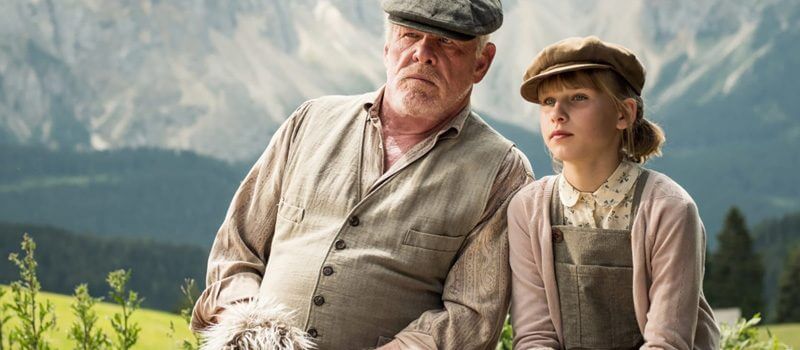 Head Full of Honey (2018) – Drama about a young girl trying to help her grandfather who is suffering from Alzheimer's.
---
What's Coming to Netflix UK on October 28th
Luis Miguel – The Series (Season 3)

N

– Third and final season of the biopic series.
---
What's Coming to Netflix UK on October 29th
Army of Thieves (2021)

N

– The prequel to Army of the Dead.

Colin in Black and White (Limited Series)

N

– Ava DuVernay's new Netflix limited series looking at the career of the American Football player Colin Kaepernick.
The Time It Takes (Season 1)

N

– Spanish series.
The most awaited movie of 2021: KGF Chapter 2
The most awaited movie of 2021: KGF Chapter 2
KGF Chapter 2 is one of the blockbuster movies of 2018. This movie was directed by Prashanth Neel. All the fans of KGF are waiting for movie's release. Here is some good news for people who are waiting for the movie.
As we know that the movie KGF Chapter 2 is a sequel of the marvelous movie KGF Chapter 1. The movie KGF Chapter 1 is a period movie set in the late '70s. The previous Movie KGF Chapter 1 features an amazing cast Yash, Srinidhi Shetty, Anant Nag, Ramachandra Raju, and many more.
MOVIE INFORMATION
About Movie: KGF Chapter 2
As we all know that this movie is a sequel of KGF Chapter 2. Yash has played an amazing role in his Movie KGF Chapter 1. And, now he's coming on screen with the upcoming sequel of KGF Chapter 2.
Unfolds in story: KGF Chapter 2 Rocky
KGF Chapter 2 unfolds many questions like why 0the president ordered to kill of rocky?, who will lead the KGF(Kolar goldfield)?, will rocky helps the people to get a better life and many more.
The two-part fictional action movie traces the journey of India's most horrific crimes, Rocky. After losing his mother. At a very young age, he learned to fight for himself. Moreover, Raja Krishnappa Bairya aka rocky changed his name and came to Mumbai. At a very early age to poverty and sickness, Rocky develops the power to fight for his right.
Starring and more
While the first film predominantly featured actors from the Kannada film industry, the sequel will boast some Bollywood stars in significant roles. While the first film KGF Chapter 1 featured Kannada film industry actors. In this new sequel of KGF, Some Bollywood stars will be seen in the movie.
In this movie, Sanjay Dutt plays the role of the main antagonist Adhere. However, Sanjay dutt also mentioned that he was for such kind of character to play. As we know that the Character of Adheera came in the end of KGF Chapter 1. But, The character of Adheera in KGF is very powerful character.
The original Kannada film KGF Chapter 2 will simultaneously be released many languages such as Tamil, Telugu, Malayalam and Hindi.
Trivia
The movie directed by Prashanth is full of action and thriller. In addition, in KGF Chapter 2 it has some emotional parts also. Which will make the movie more interesting. The movie is about rocky, who fights for himself after the death of his mother. Rocky made his promise come true to her mother.
On the other hand, Rocky killed Gadura for KGF. Now the other three partners of KGF trying to get a lead on KGF. But, Rocky is a very tough competition for them. Therefore, It will be so much fun to see who will lead to KGF.
Will Rocky die?
As we have seen in the trailer Rocky has to face many problems to lead the KGF. So the main question arises will Adheera lead the KGF or Rocky? Will rocky die as a rich man, or he will be the savior for the people working in KGF. Movie is full of questions and leads to be the blockbuster again. There is no doubt about it.
Conclusion
In Conclusion, we only can say that Rocky has made his mother's promise come true. He became a rich man and leads to KGF. To know more about Rocky we have to watch this amazing movie released on 16 July 2021.
KGF Chapter 2 2021 Full Movie trailer
KGF Chapter 2 2021 FMovie
Piracy of any original content is a punishable offense under Indian law. www.automobile4.com completely opposes this type of piracy. The content shown here is only to provide you with the necessary information about illegal activities. Its purpose is never at all to encourage piracy and immoral acts in any way. Please stay away from such website and choose the right path to download the movie.
Netflix's 'Extraction 2': Filming Ends & Everything We Know So Far
Netflix's biggest movie to date, Extraction, is returning with a sequel! Chris Hemsworth will be returning to reprise his role as Tyler Rake, and filming is already over. Below we'll be keeping track of everything you need to know about Extraction 2, including casting news, production updates, trailers, and the Netflix release date.
As Netflix's most successful Original movie ever, it shouldn't come as a surprise that a sequel would be in the works. With over 99 million households tuning in to stream the movie, it even outshone the likes of Bird Box, Murder Mystery, and 6 Underground.
Sam Hargrave will return to direct the sequel, along with the Russo Brothers who are executive producers on the movie. However, only Joe Russo is credited with writing the story.
What is the production status of Extraction 2?
Official Production Status: Post-Production (Last Updated: 21/03/2022)
Extraction 2 was originally scheduled to begin filming in Sydney, Australia but due to Covid restrictions production was moved to Prague, Czech Republic.
Chris Hemsworth also confirmed on his Instagram account that filming would begin in late November 2021.
As of March 19th, 2022, filming on Extraction has come to an end and is now currently in post-production.

---
What is the plot of Extraction 2?
After barely surviving his grievous wounds from his mission in Dhaka, Bangladesh, Tyler Rake is back, and his team is ready to take on their next mission. Tasked with extracting a family who is at the mercy of a Georgian gangster, Tyler infiltrates one of the world's deadliest prisons in order to save them. But when the extraction gets hot, and the gangster dies in the heat of battle, his equally ruthless brother tracks down Rake and his team to Sydney, in order to get revenge.
---
Who are the cast members of Extraction 2?
When the sequel for Extraction was announced it was confirmed that Chris Hemsworth would be returning to reprise his role as Tyler Rake.

Chris Hemsworth (right) as Tyler Rake in Extraction (2020)
It has also been confirmed that actor Adam Bessa (Mosul), will be returning to reprise his role as Yaz. Meanwhile, actress Rayna Campbell (Maleficent: Misstress of Evil) who previously starred in Extraction as a radio tech of Nik's crew has now been given the named role of Ruthie.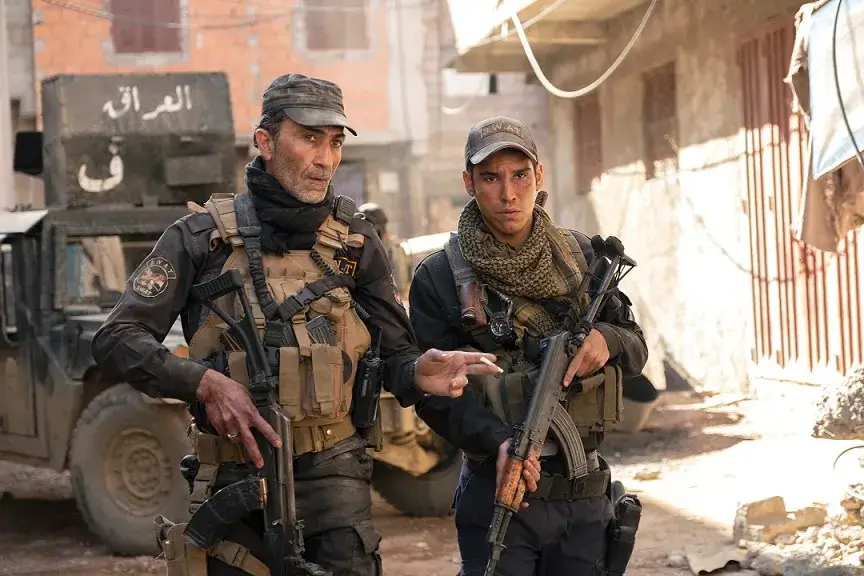 Georgian model and actress Tinatin Dalakishivili joins the cast as Ketevan. Producer and actor Patrick Newall previously starred in an unnamed mercenary role in Extraction, will now play the role of Seb.
Dato Bakhtadze (Wanted) will play the role of Avtandil.
---
When is Extraction 2 coming to Netflix?
With the film now in post-production, we could be waiting several months before the Netflix release.
One of Netflix's big-budget summer releases is The Gray Man, which means there will be less pressure for Extraction 2 to fill what was previously a blockbuster-less Summer.
We're still waiting for Netflix to confirm the release date, but we expect Extraction 2 to drop in the latter half of 2022, most likely in the Fall.
---
Are you looking forward to the release of Extraction 2 on Netflix? Let us know in the comments below!
Money Heist 'Berlin' Netflix Series: What We Know So Far
Money Heist (La Casa De Papel), one of Netflix's biggest shows to date, is over but we're not quite done with the franchise just yet. Not only are we getting a new South Korean version of the Spanish series, but we're also getting a full-fledged spin-off with the fan-favorite character, Berlin. Here's what we know so far about the upcoming spin-off series due to release in 2023.
A spin-off was long rumored as we came ever closer to the final season that touched down on Netflix in two parts in 2021. Alex Pina, the creator of Money Heist, had teased numerous times of the possibility of expanding further into characters introduced in the mothership series.
Before Berlin was officially unveiled, Alex Pina (the creator of Money Heist) told Oprah Daily he was open to a spin-off saying:
"We do have many possibilities for some spinoffs, yes, and I think that's thanks to the strong and powerful identities of the characters. We've always looked for characters to have a very complex, layered design. So I think almost every character of Money Heist has a duality that we would like to see in a spinoff. We could watch any of them in other contexts."
Netflix officially unveiled the new season in late November 2021 just days before season 5 part 2 arrived on Netflix.
Alongside the announcement of the series, we got a very brief tease about the upcoming spinoff alongside the caption (translated to English):
"We already met Berlin in#LaCasaDePapeland now is the time for Andrés de Fonollosa. We can already announce that in 2023 the spin off of his life will arrive."
---
Who's behind and who will star on Berlin on Netflix?
Alex Pina will be returning to write the show. He'll be working through his production company Vancouver Media. Atresmedia are also listed among the production companies.
Pina struck an overall deal with Netflix back in July 2018 and renewed that deal in March 2022.
---
What will Berlin be about?
Well, as the title suggests, we'll be focused on the titular character of Berlin also known as Andrés de Fonollosa.
It's not set after Money Heist (the character
There's still a lot we don't know about Berlin despite his backstory being explored in season 5. Including the fact, there are 5 ex-wives including Tatiana (played by Diana Gómez). He'd described his relationships in the series as the "5 times that he believed in love."
Given Berlin is, in fact, brothers with The Professor, it's highly likely we'll explore their early years together. We also don't have a huge amount of information with regards to their father dying or how he met Palermo (another lover of Berlin), Marsella, and Bogotá.
We may also get to see more of the heist Berlin made in Champs-Élysées, Paris where he stole 434 diamonds. We also may get to see more of his battle with Helmer's Myopathy.
---
Who will star in Netflix's Berlin series?
So far, only the 49-year-old actor Pedro Alonso has been confirmed for the new series.
Given the show is likely to explore the back story, we can make a few educated guesses as to who will star.
Our guesses as to which characters may feature include:
Rodrigo de la Serna as Palermo
Álvaro Morte as El Profesor
Diana Gómez as Tatiana
---
When will Berlin be in production?
No filming dates have been announced as of yet. With that said, it'll have to be filmed throughout 2022 given the 2023 release.
---
Beyond the Berlin series, we'd recommend you check out Pina's other work on Netflix including Sky Rojo (season 3 coming in 2022) and he'll also be doing a new pandemic-era series based on a Spanish newspaper article about the increase in purchasing bunkers.
Until the release of Berlin, you'll find Pedro Alonso in his upcoming movie Awareness set to release on Amazon Prime Video. Most regions of Netflix are also carrying his 2019 movie The Silence of the Marsh (2019).
Are you looking forward to the new Berlin spin-off? Let us know in the comments down below.