What's Coming to Netflix UK in December 2021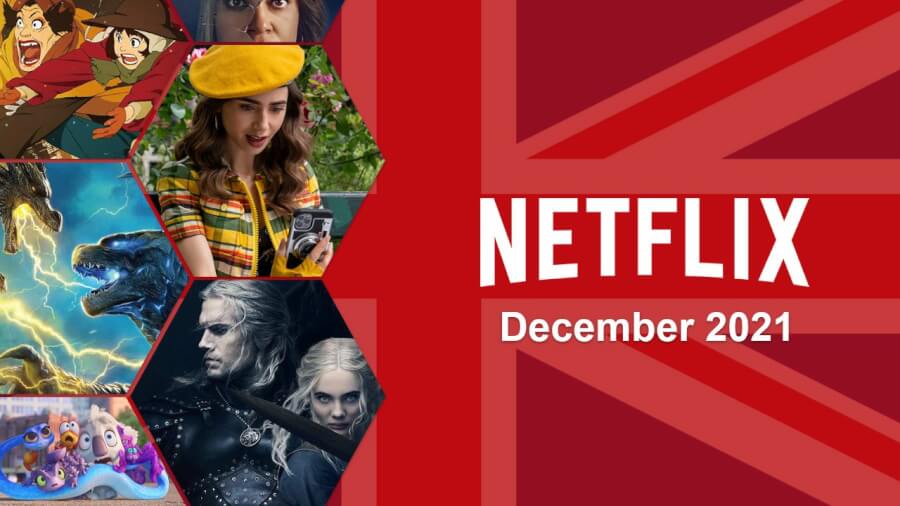 It's time to take a look at what's coming to Netflix in the United Kingdom throughout December 2021. This list will include all the new TV shows and movies headed to the service throughout the month.
For a bigger breakdown of the Netflix Originals coming in December, we've got a separate preview for that here.
This list will be updated over time to reflect new additions to the Netflix UK lineup. Some international titles will also be omitted for brevity.
---
Full List of What's Coming to Netflix UK in December 2021
Note: please link to this list if you copy and paste it at your publication – thank you. We're looking at you The Sun and The Independent!
Weekly Episodes Coming to Netflix UK in December 2021
Riverdale (Season 6)

N

– New episodes every Wednesday
What's Coming to Netflix UK on December 1st
Constantine (2005) – Keanu Reeves stars in this supernatural horror about an exorcist helping a policewoman proving her sister's death was not suicide.
Green Snake (2021)

N

– Chinese fantasy animated movie.
Executive Decision (1996) – Kurt Russell and Halle Berry star in this thriller about a terrorist seizing control of an airliner.
Het einde van de reis / The End of the Journey (1981) – Belgian drama.
I Am Belmaya (2021) – Sue Carpenter and Belmaya Nepali direct this documentary about a young woman in Nepal picking up the camera to tell her life story.
Istanbul (1985) – Dutch drama.
JoJo's Bizarre Adventure (Season 5)

N

– Action anime with the fifth season of JoJo's Bizarre Adventure coming exclusively to Netflix globally.
Kayko & Kokosh (Multiple Seasons)

N

– Polish animated series set years ago and stars two Slavic warriors doing what they can to defend their fort.
Lost in Space (Season 3)

N

– Netflix's big sci-fi family series comes to an end in this epic finale. The Robinson's survival instincts have to be kicked up a gear as they head to yet another new planet.
Switch / Tian ji: Fu chun shan ju tu (2013) – Chinese action thriller.
The Cleanse (2016) – Horror comedy about a couple taking a spiritual retreat where their juice cleanses brings out their inner demons.
The Power of the Dog (2021)

N

– Benedict Cumberbatch headlines this new Jane Campion movie about a rancher who believes he'll never find love.
The Whole Nine Yards (2000) – Bruce Willis headlines this comedy about a struggling dentist who has his life turned upside down.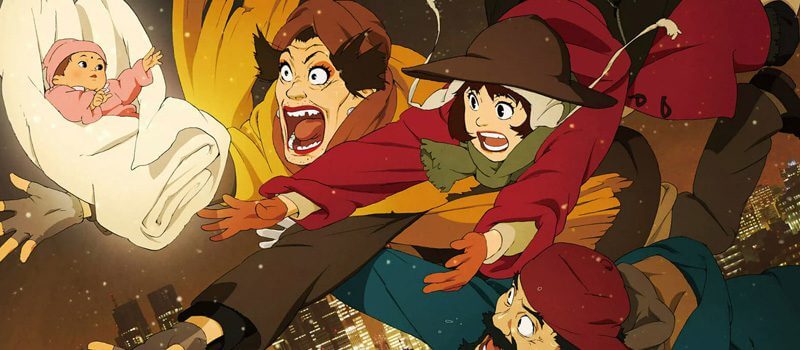 Tokyo Godfathers (2003) – Anime hidden gem about an abandoned baby found on Christmas Eve.
Villain (2020) – Action crime drama about former criminal Eddie Franks (played by Craig Fairbrass) trying to reconnect with his family.
---
What's Coming to Netflix UK on December 2nd
Rain or Shine (Season 1) – K-drama.
Single All The Way (2021) 

N

 – Christmas romantic comedy about a man inviting his best friend to join him for the holidays so that he doesn't appear single.
The Coyotes (Limited Series)

N

– Summer camp thriller series about a close group of friends finding diamonds in the woods which puts their friendship to the ultimate test.
The Whole Truth (2021)

N

– Horror about two siblings stumbling on a strange hole in the wall of their grandparents' house, horrifying incidents reveal sinister secrets about their family.
---
What's Coming to Netflix UK on December 3rd
Barbie & Chelsea: The Lost Birthday (2021) – Animated family feature.
Black Ice (2013) – Irish movie about a car-enthusiast school girl and a troubled speed racer engaged in a tortured romance.
Cobalt Blue (2021)

N

– Indian LGBTQ drama.
Enforcement / Shorta (2020) – Danish crime drama.
Exploring The Snow – The Final Volume – Swedish documentary following a group of snowmobilers to Romania, Colorado and Sweden.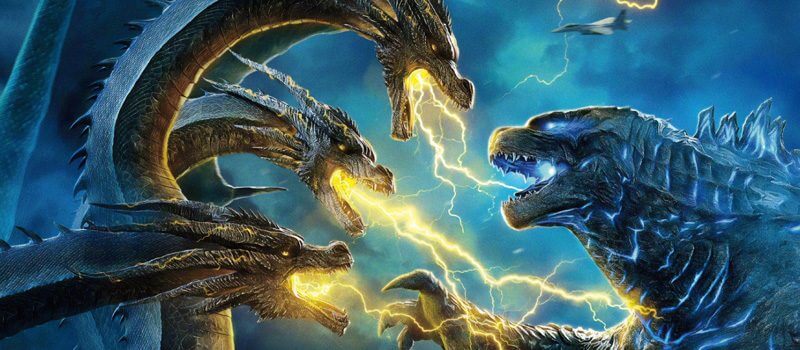 Godzilla: King of the Monsters (2019) – Godzilla faces off with the three-headed King Ghidorah.
Jurassic World Camp Cretaceous (Season 4)

N

– More adventures in the Jurassic Park universe as our heroes head to a new island.
Kilimanjaro: Going for Broke (2004) – Documentary about four disabled climbers tackling Kilimanjaro.
King George VI: The Man Behind the King's Speech (2011) – Documentary provides additional context for the Colin Firth movie.
Meltdown: In The Shadow of Nepal's Lost Glaciers (2003) – Documentary on how global warming is affecting the glaciers in Nepal.
Mixtape (2021) 

N

 – Julie Bowen headlines this rom-com about a young girl destroying a mixtape that belonged to her mother and sets out to track down all the songs featured.
Money Heist (Season 5 – Volume 2) 

N

 – The final entry in the Spanish series, La Casa De Papel.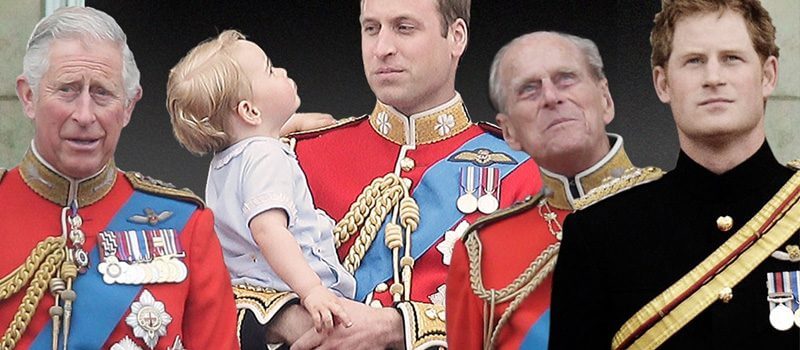 Princes of the Palace (2016) – Documentary looking into the lives of the various Royal Princes.
Reggae in a Babylon (1978) – British documentary about the people who started the British Raggae movement.
Sea of Lies / Dirty White Lies (2018) – Thriller about a couple desperate to save their marriage.
The Coyotes (Limited Series)

N

– Belgium drama about a group of summer campers finding diamonds in the woods and their friendship pushed to the edge.
---
What's Coming to Netflix UK on December 4th
True North (2020) –  Animated movie about a boy whose father and family are sent to a prison camp in North Korea with harsh conditions.
---
What's Coming to Netflix UK on December 6th
David and the Elves (2021) 

N

 – Polish Christmas movie.
Voir (Season 1)

N

– VOIR is a series of visual essays celebrating Cinema and the personal connection we each have to the stories we see on the big screen.
---
What's Coming to Netflix UK on December 7th
Centaurworld (Season 2)

N

– The second batch of episodes from Megan Nicole Dong.
Go, Dog. Go! (Season 2)

N

– Animated series based on the book returns for the young ones.
Nicole Byer: BBW (Big Beautiful Weirdo) (2021)

N

– Stand-up special with the host of Netflix's Nailed It!
---
What's Coming to Netflix UK on December 8th
Carolin Kebekus: The Last Christmas Special (2021)

N

– Stand-up special from Germany.
---
What's Coming to Netflix UK on December 9th
Asakusa Kid (2021) 

N

 – Japanese biopic on a young comedy apprentice who shadows the legendary Fukami of Asakusa.
---
What's Coming to Netflix on December 10th
A Dozen Summers (2015) – British comedy about two 12-year-olds finding their way through life in the 21st century.
Anonymously Yours (2021)

N

– Mexican romantic drama.
Aranyak (Season 1)

N

– Arabic thriller series.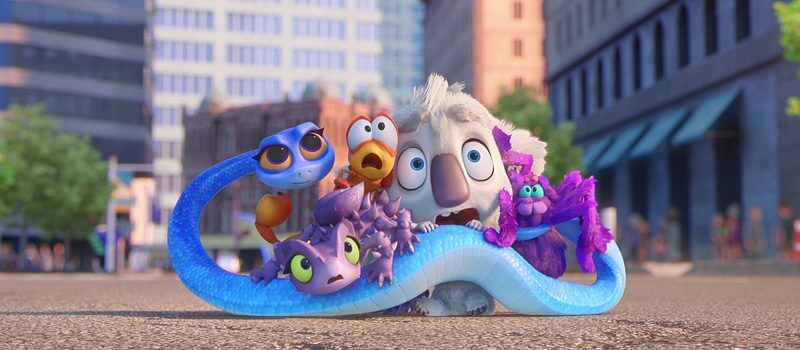 Back to the Outback (2021) 

N

 – Animated feature film that reverse characteristics you'd expect from wild animals and sees them band together to make an escape.
Between Two Women (2004) – Drama set in Northern England.
Blue Lips (2014) –  Spanish drama about the lives of six people from different backgrounds crashing together.
Candlelight in Algeria (1944) – British WW2 drama.
Cleft Lip (2018) – Adaptation of the classic tale.
Cradle of Fear (2001) – British horror movie from Alex Chandon.
Glow Up (Season 2) – BBC reality series.
How to Ruin Christmas (Season 2)

N

– South African quirky Christmas series.
Saturday Morning All Star Hits! (Season 1)

N

– Retro Adult Hybrid Animation Series.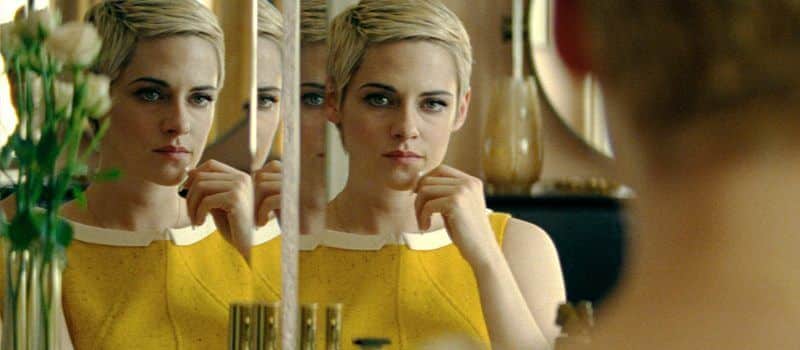 Seberg (2019) – Kristen Steward plays Jean Seberg who is an LA actor who becomes the target of an FBI investigation.
Still Out of My League (2021)

N

– Italian comedy.
The Enemies (1968) – WW2 movie about an American soldier who travels to Belgium during the Ardennes offensive to get back to his unit.
The Raven on the Jetty (2015) – Family drama about one boy looking to change his life in the midst of his parental separation.
The Unforgivable (2021) 

N

 – Sandra Bullock plays a woman released from prison after serving a violent crime sentence but finds society unable to forgive her past actions.
The Yukon Assignment (2018) – Documentary on a father and son taking a 500 mile canoe journey.
Two (2021)

N

– Spanish thriller.
While Aya Was Sleeping (2016) – Bulgarian drama.
---
What's Coming to Netflix UK on December 11th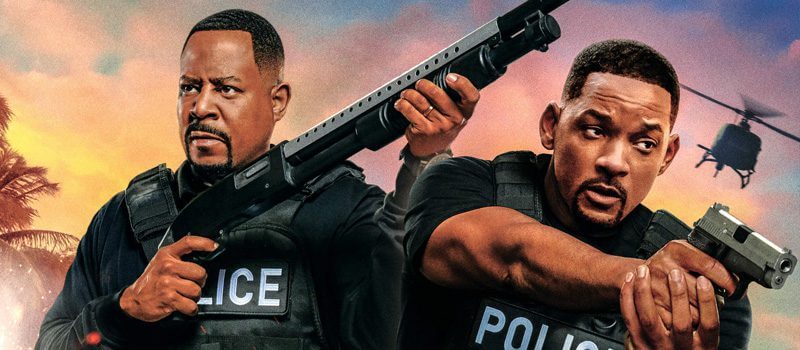 Bad Boys For Life (2020) – The third entry in Sony's Bad Boys franchise with the return of Will Smith and Martin Lawrence.
The Hungry and the Hairy (Season 1)

N

–  Korean reality series where two buddies tour Korea.
---
What's Coming to Netflix UK on December 14th
StarBeam: Beaming in the New Year (2021) 

N

 – Animated kids special.
The Future Diary (Season 1)

N

– Reality series that follows two people that have to run through a romantic script to see if the spark flies.
---
What's Coming to Netflix UK on December 15th
Elite Short Stories: Phillipe Caye Felipe (Season 1)

N

The Hand of God (2021) 

N

 – Italian drama about a boy growing up in Naples during the 1980s. Highly tipped for the awards season.
---
What's Coming to Netflix UK on December 16th
Aggretsuko (Season 4) 

N

 – More adventures with the red panda who resorts to dealing with stress by playing death metal karaoke.
A California Christmas: City Lights (2021) 

N

– Sequel to the holiday rom-com from last year with the couple now a year into their relationship running a dairy farm and winery.
---
What's Coming to Netflix UK on December 17th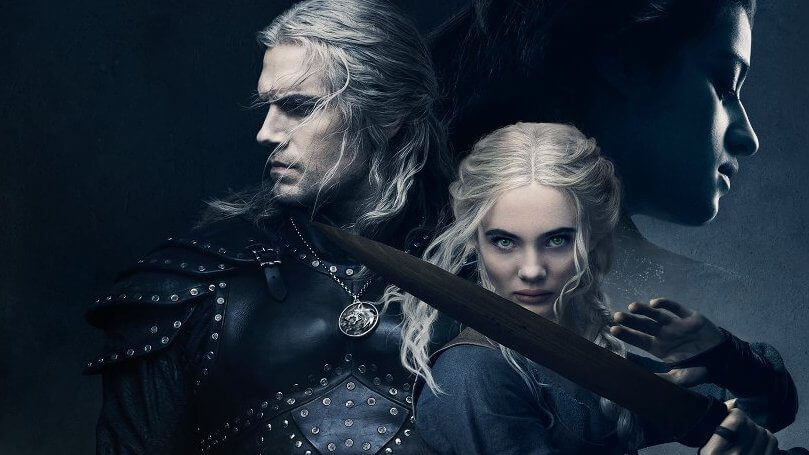 The Witcher (Season 2) 

N

 

– The big returning series of the month (sorry Lost in Space) is The Witcher which will see the series move into a more linear method of storytelling.
---
What's Coming to Netflix UK on December 20th
Elite Short Stories: Samuel Omar (Season 1)

N

 
---
What's Coming to Netflix UK on December 22nd
Emily in Paris (Season 2) 

N

 – Emily returns in the Darren Star produced series that will see the character continuing to find her feet in the French capital.
Grumpy Christmas (2021) 

N

 – Mexican Christmas drama.
---
What's Coming to Netflix UK on December 23rd
Elite Short Stories: Patrick (Season 1)

N

 
---
What's Coming to Netflix UK on December 24th (Christmas Eve)
1000 Miles from Christmas (2021) 

N

 – Spanish Christmas movie.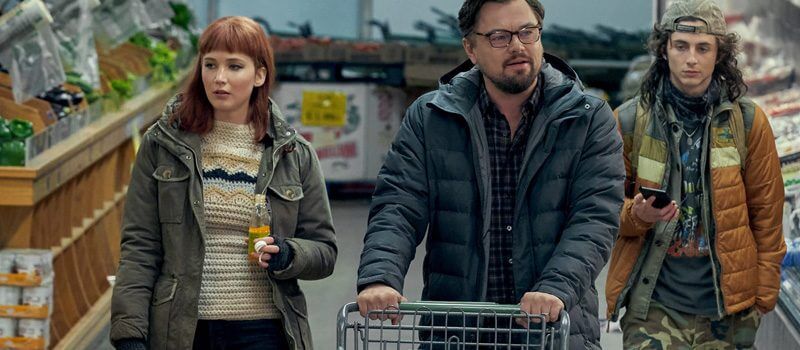 Don't Look Up (2021) N – Leonardo DiCaprio and Jennifer Lawrence (and a huge ensemble cast) feature in this Adam McKay movie where the world looks to be coming to an end.
Minnal Murali (2021) N – Indian superhero movie about a boy who is hit by lightning and develops supernatural powers.
---
What's Coming to Netflix UK on December 25th (Christmas Day)
Stories of a Generation – with Pope Francis (Season 1)

N

– 4 episode miniseries which seems to be the equivalent of the Queen's Speech.
---
What's Coming to Netflix UK on December 29th
Crime Scene: The Times Square Killer (Season 1)

N

– Joe Berlinger's docuseries turns to recount the story of the Times Square Killer.
---
What's Coming to Netflix UK on December 30th
Kitz (Season 1)

N

– German young adult mystery drama.
---
What's Coming to Netflix UK on December 31st (New Year's Eve)
Cobra Kai (Season 4) 

N

 – The next season of The Karate Kid spin-off series set decades after the original film trilogy.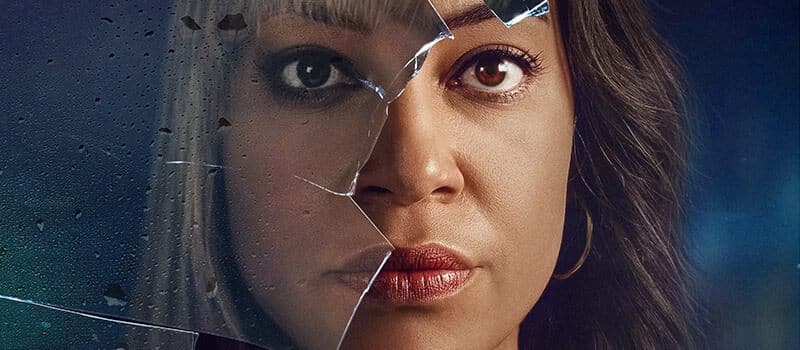 Stay Close (Limited Series) 

N

 – Another huge Harlan Coben series is coming to Netflix on New Year's Eve and is about three people each concealing dark secrets that even those closest to them would never suspect.
The Lost Daughter (2021) 

N

 – Olivia Colman headlines this character drama which sees a woman heading on vacation to get away from it all but soon finds her past troubling her once again.
What are you most looking forward to watching on Netflix UK in December? Let us know in the comments down below.
The most awaited movie of 2021: KGF Chapter 2
The most awaited movie of 2021: KGF Chapter 2
KGF Chapter 2 is one of the blockbuster movies of 2018. This movie was directed by Prashanth Neel. All the fans of KGF are waiting for movie's release. Here is some good news for people who are waiting for the movie.
As we know that the movie KGF Chapter 2 is a sequel of the marvelous movie KGF Chapter 1. The movie KGF Chapter 1 is a period movie set in the late '70s. The previous Movie KGF Chapter 1 features an amazing cast Yash, Srinidhi Shetty, Anant Nag, Ramachandra Raju, and many more.
MOVIE INFORMATION
About Movie: KGF Chapter 2
As we all know that this movie is a sequel of KGF Chapter 2. Yash has played an amazing role in his Movie KGF Chapter 1. And, now he's coming on screen with the upcoming sequel of KGF Chapter 2.
Unfolds in story: KGF Chapter 2 Rocky
KGF Chapter 2 unfolds many questions like why 0the president ordered to kill of rocky?, who will lead the KGF(Kolar goldfield)?, will rocky helps the people to get a better life and many more.
The two-part fictional action movie traces the journey of India's most horrific crimes, Rocky. After losing his mother. At a very young age, he learned to fight for himself. Moreover, Raja Krishnappa Bairya aka rocky changed his name and came to Mumbai. At a very early age to poverty and sickness, Rocky develops the power to fight for his right.
Starring and more
While the first film predominantly featured actors from the Kannada film industry, the sequel will boast some Bollywood stars in significant roles. While the first film KGF Chapter 1 featured Kannada film industry actors. In this new sequel of KGF, Some Bollywood stars will be seen in the movie.
In this movie, Sanjay Dutt plays the role of the main antagonist Adhere. However, Sanjay dutt also mentioned that he was for such kind of character to play. As we know that the Character of Adheera came in the end of KGF Chapter 1. But, The character of Adheera in KGF is very powerful character.
The original Kannada film KGF Chapter 2 will simultaneously be released many languages such as Tamil, Telugu, Malayalam and Hindi.
Trivia
The movie directed by Prashanth is full of action and thriller. In addition, in KGF Chapter 2 it has some emotional parts also. Which will make the movie more interesting. The movie is about rocky, who fights for himself after the death of his mother. Rocky made his promise come true to her mother.
On the other hand, Rocky killed Gadura for KGF. Now the other three partners of KGF trying to get a lead on KGF. But, Rocky is a very tough competition for them. Therefore, It will be so much fun to see who will lead to KGF.
Will Rocky die?
As we have seen in the trailer Rocky has to face many problems to lead the KGF. So the main question arises will Adheera lead the KGF or Rocky? Will rocky die as a rich man, or he will be the savior for the people working in KGF. Movie is full of questions and leads to be the blockbuster again. There is no doubt about it.
Conclusion
In Conclusion, we only can say that Rocky has made his mother's promise come true. He became a rich man and leads to KGF. To know more about Rocky we have to watch this amazing movie released on 16 July 2021.
KGF Chapter 2 2021 Full Movie trailer
KGF Chapter 2 2021 FMovie
Piracy of any original content is a punishable offense under Indian law. www.automobile4.com completely opposes this type of piracy. The content shown here is only to provide you with the necessary information about illegal activities. Its purpose is never at all to encourage piracy and immoral acts in any way. Please stay away from such website and choose the right path to download the movie.
Netflix's 'Extraction 2': Filming Ends & Everything We Know So Far
Netflix's biggest movie to date, Extraction, is returning with a sequel! Chris Hemsworth will be returning to reprise his role as Tyler Rake, and filming is already over. Below we'll be keeping track of everything you need to know about Extraction 2, including casting news, production updates, trailers, and the Netflix release date.
As Netflix's most successful Original movie ever, it shouldn't come as a surprise that a sequel would be in the works. With over 99 million households tuning in to stream the movie, it even outshone the likes of Bird Box, Murder Mystery, and 6 Underground.
Sam Hargrave will return to direct the sequel, along with the Russo Brothers who are executive producers on the movie. However, only Joe Russo is credited with writing the story.
What is the production status of Extraction 2?
Official Production Status: Post-Production (Last Updated: 21/03/2022)
Extraction 2 was originally scheduled to begin filming in Sydney, Australia but due to Covid restrictions production was moved to Prague, Czech Republic.
Chris Hemsworth also confirmed on his Instagram account that filming would begin in late November 2021.
As of March 19th, 2022, filming on Extraction has come to an end and is now currently in post-production.

---
What is the plot of Extraction 2?
After barely surviving his grievous wounds from his mission in Dhaka, Bangladesh, Tyler Rake is back, and his team is ready to take on their next mission. Tasked with extracting a family who is at the mercy of a Georgian gangster, Tyler infiltrates one of the world's deadliest prisons in order to save them. But when the extraction gets hot, and the gangster dies in the heat of battle, his equally ruthless brother tracks down Rake and his team to Sydney, in order to get revenge.
---
Who are the cast members of Extraction 2?
When the sequel for Extraction was announced it was confirmed that Chris Hemsworth would be returning to reprise his role as Tyler Rake.

Chris Hemsworth (right) as Tyler Rake in Extraction (2020)
It has also been confirmed that actor Adam Bessa (Mosul), will be returning to reprise his role as Yaz. Meanwhile, actress Rayna Campbell (Maleficent: Misstress of Evil) who previously starred in Extraction as a radio tech of Nik's crew has now been given the named role of Ruthie.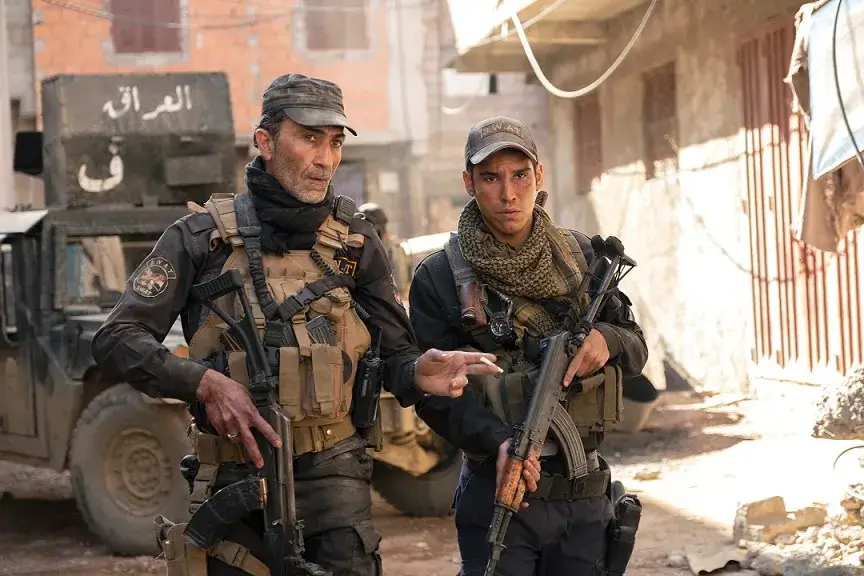 Georgian model and actress Tinatin Dalakishivili joins the cast as Ketevan. Producer and actor Patrick Newall previously starred in an unnamed mercenary role in Extraction, will now play the role of Seb.
Dato Bakhtadze (Wanted) will play the role of Avtandil.
---
When is Extraction 2 coming to Netflix?
With the film now in post-production, we could be waiting several months before the Netflix release.
One of Netflix's big-budget summer releases is The Gray Man, which means there will be less pressure for Extraction 2 to fill what was previously a blockbuster-less Summer.
We're still waiting for Netflix to confirm the release date, but we expect Extraction 2 to drop in the latter half of 2022, most likely in the Fall.
---
Are you looking forward to the release of Extraction 2 on Netflix? Let us know in the comments below!
Money Heist 'Berlin' Netflix Series: What We Know So Far
Money Heist (La Casa De Papel), one of Netflix's biggest shows to date, is over but we're not quite done with the franchise just yet. Not only are we getting a new South Korean version of the Spanish series, but we're also getting a full-fledged spin-off with the fan-favorite character, Berlin. Here's what we know so far about the upcoming spin-off series due to release in 2023.
A spin-off was long rumored as we came ever closer to the final season that touched down on Netflix in two parts in 2021. Alex Pina, the creator of Money Heist, had teased numerous times of the possibility of expanding further into characters introduced in the mothership series.
Before Berlin was officially unveiled, Alex Pina (the creator of Money Heist) told Oprah Daily he was open to a spin-off saying:
"We do have many possibilities for some spinoffs, yes, and I think that's thanks to the strong and powerful identities of the characters. We've always looked for characters to have a very complex, layered design. So I think almost every character of Money Heist has a duality that we would like to see in a spinoff. We could watch any of them in other contexts."
Netflix officially unveiled the new season in late November 2021 just days before season 5 part 2 arrived on Netflix.
Alongside the announcement of the series, we got a very brief tease about the upcoming spinoff alongside the caption (translated to English):
"We already met Berlin in#LaCasaDePapeland now is the time for Andrés de Fonollosa. We can already announce that in 2023 the spin off of his life will arrive."
---
Who's behind and who will star on Berlin on Netflix?
Alex Pina will be returning to write the show. He'll be working through his production company Vancouver Media. Atresmedia are also listed among the production companies.
Pina struck an overall deal with Netflix back in July 2018 and renewed that deal in March 2022.
---
What will Berlin be about?
Well, as the title suggests, we'll be focused on the titular character of Berlin also known as Andrés de Fonollosa.
It's not set after Money Heist (the character
There's still a lot we don't know about Berlin despite his backstory being explored in season 5. Including the fact, there are 5 ex-wives including Tatiana (played by Diana Gómez). He'd described his relationships in the series as the "5 times that he believed in love."
Given Berlin is, in fact, brothers with The Professor, it's highly likely we'll explore their early years together. We also don't have a huge amount of information with regards to their father dying or how he met Palermo (another lover of Berlin), Marsella, and Bogotá.
We may also get to see more of the heist Berlin made in Champs-Élysées, Paris where he stole 434 diamonds. We also may get to see more of his battle with Helmer's Myopathy.
---
Who will star in Netflix's Berlin series?
So far, only the 49-year-old actor Pedro Alonso has been confirmed for the new series.
Given the show is likely to explore the back story, we can make a few educated guesses as to who will star.
Our guesses as to which characters may feature include:
Rodrigo de la Serna as Palermo
Álvaro Morte as El Profesor
Diana Gómez as Tatiana
---
When will Berlin be in production?
No filming dates have been announced as of yet. With that said, it'll have to be filmed throughout 2022 given the 2023 release.
---
Beyond the Berlin series, we'd recommend you check out Pina's other work on Netflix including Sky Rojo (season 3 coming in 2022) and he'll also be doing a new pandemic-era series based on a Spanish newspaper article about the increase in purchasing bunkers.
Until the release of Berlin, you'll find Pedro Alonso in his upcoming movie Awareness set to release on Amazon Prime Video. Most regions of Netflix are also carrying his 2019 movie The Silence of the Marsh (2019).
Are you looking forward to the new Berlin spin-off? Let us know in the comments down below.