The CW Shows Coming to Netflix in 2022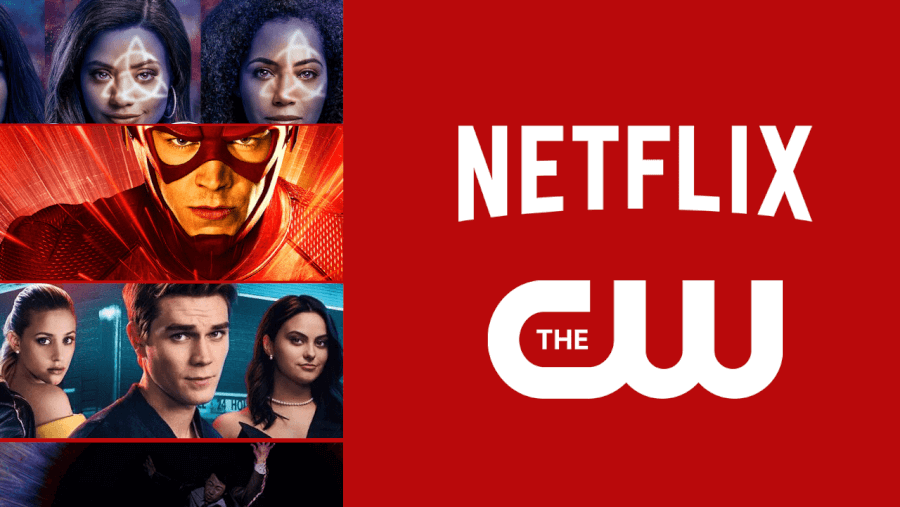 Netflix mostly relies on its own productions for its content lineup but thanks to an old deal, Netflix in the US also receives a large collection of shows from The CW too. Here's a look at what shows from The CW will come to Netflix in 2022 and which ones will not.
For those unaware, for most of the 2010s, Netflix had a broad overall deal with The CW. That means that any title The CW produced, Netflix would get said show available on streaming for the lifetime of the show plus 5 years afterwards. That deal is no longer in operation as ViacomCBS and Warner Brothers Television (the two studios behind The CW) decided to end said deal.
---
The CW Shows Not Coming to Netflix
Let's begin with the selection of shows from The CW that began airing after the 2019 cut-off. In these instances, most have found HBO Max as their streaming home so far.
Batwoman (Season 3)
Kung Fu (Season 2)
Nancy Drew (Season 3)
Stargirl (Season 3)
Superman & Lois (Season 2)
Walker (Season 2)
Two shows that will debut on The CW this year with unknown streaming homes include:
---
The CW Shows Coming to Netflix US in 2022
Note: we'll briefly mention Netflix's international availability for the shows below but for the most part, this list is geared towards Netflix in the United States only.
The Flash (Season 8)
Expected Netflix Release Date: May-June 2022

Crossing over 150 episodes, The Flash is still going strong as one of the last remaining Arrowverse series. The series will feature an all-new crossover event going into season 8 with episodes expected to wrap in a more timely manner than season 7.
Internationally, Netflix carries weekly episodes of The Flash in dozens of regions with episodes airing on Tuesday then arriving on Netflix the following Thursday.
---
Legends of Tomorrow (Season 7)
Expected Netflix Release Date: April – May 2022

For the past few years, Legends of Tomorrow has been a midseason show but for season 7 (which will see the show cross 100 episodes), it's returning back to its October slot. That should mean we see Netflix get episodes in a much more timely manner in the earlier parts of 2022.
Some European regions are receiving weekly drops of Legends of Tomorrow while other regions have been cut off entirely with only early seasons available.
---
Riverdale (Season 6)
Expected Netflix Release Date: May 2022

The divisive yet incredibly popular Riverdale is back for a sixth season which began airing in November just a month after season 5 wrapped.
Riverdale will be notably crossing over with Netflix's Chilling Adventures of Sabrina this season.
Almost every region outside the United States receives new episodes of Riverdale on a weekly basis including countries like the United Kingdom and Canada.
---
Dynasty (Season 5)
Expected Netflix Release Date: July – September 2022

For most seasons, Dynasty has begun airing each October but although last year's release was pushed to May, season 5 is due to begin airing in December meaning that's two months later than its back to normal schedule. That means we're expecting season 5 to wrap up and then come to Netflix sometime between July or September 2022.
Netflix internationally carries the show but no longer on a weekly basis as it did for the early seasons. Instead, most Netflix regions will receive the series at the same time as the US as stated above.
---
All American (Season 4)
Expected Netflix Release Date: March – April 2022

All American is back to its previous schedule with new episodes kicking off on The CW from October 25th. That means we expect the show to be on a similar timeline as before meaning a March to April release date is most likely.
Outside the US, no other region of Netflix carries All American.
---
Charmed (Season 4)
Expected Netflix Release Date: August – October 2022

Charmed is moving to midseason but this year by choice it would seem. While seasons 1-2 began airing in October, season 3 was pushed back to January but for season 4, the show is pushed back even further to March.
That means that its Netflix release date will be pushed back too.
Charmed is only available on Netflix in the US.
---
Legacies (Season 4)
Expected Netflix Release Date: April 2022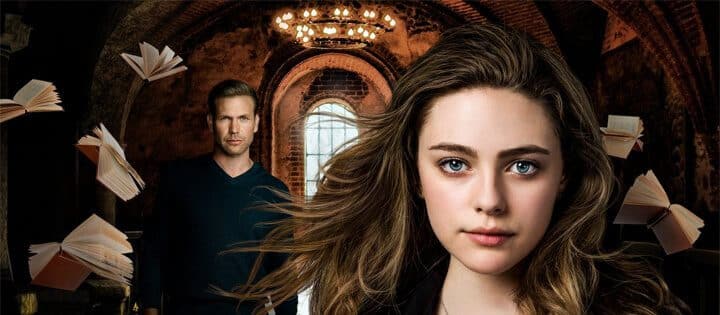 Legacies has returned to its October slot for the 21/22 season meaning we should see a return to the normal schedule. In the past new seasons have arrived the following April and that's expected to follow suit.
Despite Netflix relicensing or having access to The Vampire Diaries and The Originals internationally, Legacies has never been sold to Netflix internationally.
---
Roswell, New Mexico (Season 4)
Expected Netflix Release Date: Summer to October 2022

Sadly, it's still very much up in the air regarding when Roswell, New Mexico will be back. It's expected to be in the midseason as per all previous seasons but an exact day has yet to be given. Right now, all we can firmly say is that it'll be on Netflix in October 2022 at the absolute latest but more realistically it'll be the summer.
Once again, only Netflix US carries Roswell, New Mexico.
---
In the Dark (Season 4)
Expected Netflix Release Date: Summer 2022

As with Roswell, New Mexico there have been no firm dates set for In The Dark just yet. We're expecting the series to return to its April start date which would mean Netflix receives the fourth season sometime in the summer.
Despite being a criminally underrated and broad appealing show, Netflix hasn't secured the show for any region outside the US.
---
Two Sentence Horror Stories (Season 3)
Expected Netflix Release Date: February – March 2022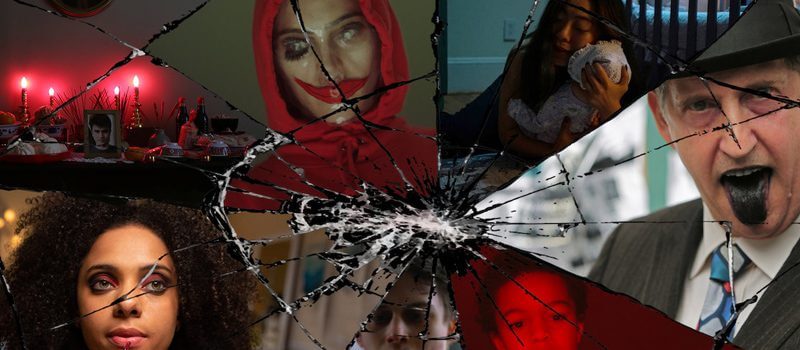 An unknown title within The CW's lineup is Two Sentance Horror Stories which is the network's equivalent of Black Mirror or American Horror Stories.
The series is getting a third season which begins in January 2022 for what is expected to be 10 episodes.
---
That's all The CW shows coming in 2022 but there will be a couple leaving. As per our removal schedule for The CW titles, The Vampire Diaries and Reign are set to depart Netflix in 2022.
What series from The CW are you most looking forward to catching on Netflix in 2022? Let us know in the comments down below.
The most awaited movie of 2021: KGF Chapter 2
The most awaited movie of 2021: KGF Chapter 2
KGF Chapter 2 is one of the blockbuster movies of 2018. This movie was directed by Prashanth Neel. All the fans of KGF are waiting for movie's release. Here is some good news for people who are waiting for the movie.
As we know that the movie KGF Chapter 2 is a sequel of the marvelous movie KGF Chapter 1. The movie KGF Chapter 1 is a period movie set in the late '70s. The previous Movie KGF Chapter 1 features an amazing cast Yash, Srinidhi Shetty, Anant Nag, Ramachandra Raju, and many more.
MOVIE INFORMATION
About Movie: KGF Chapter 2
As we all know that this movie is a sequel of KGF Chapter 2. Yash has played an amazing role in his Movie KGF Chapter 1. And, now he's coming on screen with the upcoming sequel of KGF Chapter 2.
Unfolds in story: KGF Chapter 2 Rocky
KGF Chapter 2 unfolds many questions like why 0the president ordered to kill of rocky?, who will lead the KGF(Kolar goldfield)?, will rocky helps the people to get a better life and many more.
The two-part fictional action movie traces the journey of India's most horrific crimes, Rocky. After losing his mother. At a very young age, he learned to fight for himself. Moreover, Raja Krishnappa Bairya aka rocky changed his name and came to Mumbai. At a very early age to poverty and sickness, Rocky develops the power to fight for his right.
Starring and more
While the first film predominantly featured actors from the Kannada film industry, the sequel will boast some Bollywood stars in significant roles. While the first film KGF Chapter 1 featured Kannada film industry actors. In this new sequel of KGF, Some Bollywood stars will be seen in the movie.
In this movie, Sanjay Dutt plays the role of the main antagonist Adhere. However, Sanjay dutt also mentioned that he was for such kind of character to play. As we know that the Character of Adheera came in the end of KGF Chapter 1. But, The character of Adheera in KGF is very powerful character.
The original Kannada film KGF Chapter 2 will simultaneously be released many languages such as Tamil, Telugu, Malayalam and Hindi.
Trivia
The movie directed by Prashanth is full of action and thriller. In addition, in KGF Chapter 2 it has some emotional parts also. Which will make the movie more interesting. The movie is about rocky, who fights for himself after the death of his mother. Rocky made his promise come true to her mother.
On the other hand, Rocky killed Gadura for KGF. Now the other three partners of KGF trying to get a lead on KGF. But, Rocky is a very tough competition for them. Therefore, It will be so much fun to see who will lead to KGF.
Will Rocky die?
As we have seen in the trailer Rocky has to face many problems to lead the KGF. So the main question arises will Adheera lead the KGF or Rocky? Will rocky die as a rich man, or he will be the savior for the people working in KGF. Movie is full of questions and leads to be the blockbuster again. There is no doubt about it.
Conclusion
In Conclusion, we only can say that Rocky has made his mother's promise come true. He became a rich man and leads to KGF. To know more about Rocky we have to watch this amazing movie released on 16 July 2021.
KGF Chapter 2 2021 Full Movie trailer
KGF Chapter 2 2021 FMovie
Piracy of any original content is a punishable offense under Indian law. www.automobile4.com completely opposes this type of piracy. The content shown here is only to provide you with the necessary information about illegal activities. Its purpose is never at all to encourage piracy and immoral acts in any way. Please stay away from such website and choose the right path to download the movie.
Netflix's 'Extraction 2': Filming Ends & Everything We Know So Far
Netflix's biggest movie to date, Extraction, is returning with a sequel! Chris Hemsworth will be returning to reprise his role as Tyler Rake, and filming is already over. Below we'll be keeping track of everything you need to know about Extraction 2, including casting news, production updates, trailers, and the Netflix release date.
As Netflix's most successful Original movie ever, it shouldn't come as a surprise that a sequel would be in the works. With over 99 million households tuning in to stream the movie, it even outshone the likes of Bird Box, Murder Mystery, and 6 Underground.
Sam Hargrave will return to direct the sequel, along with the Russo Brothers who are executive producers on the movie. However, only Joe Russo is credited with writing the story.
What is the production status of Extraction 2?
Official Production Status: Post-Production (Last Updated: 21/03/2022)
Extraction 2 was originally scheduled to begin filming in Sydney, Australia but due to Covid restrictions production was moved to Prague, Czech Republic.
Chris Hemsworth also confirmed on his Instagram account that filming would begin in late November 2021.
As of March 19th, 2022, filming on Extraction has come to an end and is now currently in post-production.

---
What is the plot of Extraction 2?
After barely surviving his grievous wounds from his mission in Dhaka, Bangladesh, Tyler Rake is back, and his team is ready to take on their next mission. Tasked with extracting a family who is at the mercy of a Georgian gangster, Tyler infiltrates one of the world's deadliest prisons in order to save them. But when the extraction gets hot, and the gangster dies in the heat of battle, his equally ruthless brother tracks down Rake and his team to Sydney, in order to get revenge.
---
Who are the cast members of Extraction 2?
When the sequel for Extraction was announced it was confirmed that Chris Hemsworth would be returning to reprise his role as Tyler Rake.

Chris Hemsworth (right) as Tyler Rake in Extraction (2020)
It has also been confirmed that actor Adam Bessa (Mosul), will be returning to reprise his role as Yaz. Meanwhile, actress Rayna Campbell (Maleficent: Misstress of Evil) who previously starred in Extraction as a radio tech of Nik's crew has now been given the named role of Ruthie.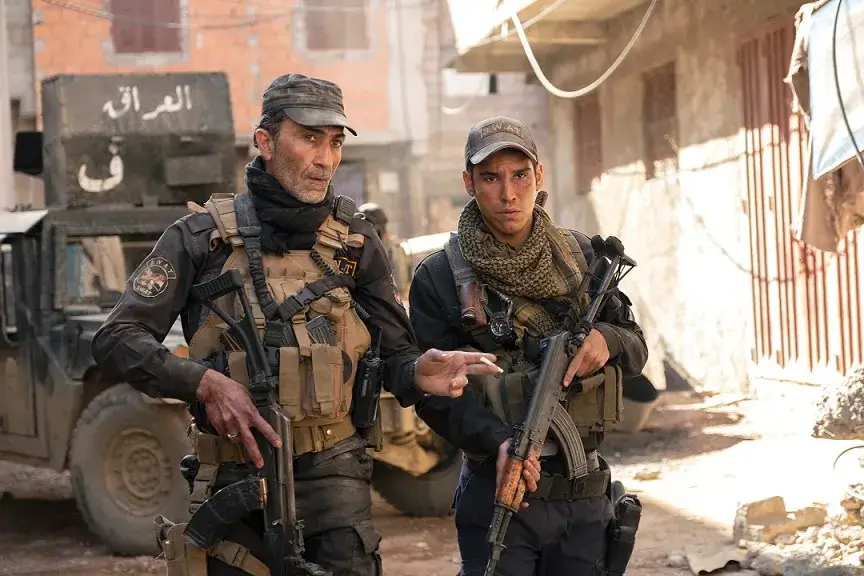 Georgian model and actress Tinatin Dalakishivili joins the cast as Ketevan. Producer and actor Patrick Newall previously starred in an unnamed mercenary role in Extraction, will now play the role of Seb.
Dato Bakhtadze (Wanted) will play the role of Avtandil.
---
When is Extraction 2 coming to Netflix?
With the film now in post-production, we could be waiting several months before the Netflix release.
One of Netflix's big-budget summer releases is The Gray Man, which means there will be less pressure for Extraction 2 to fill what was previously a blockbuster-less Summer.
We're still waiting for Netflix to confirm the release date, but we expect Extraction 2 to drop in the latter half of 2022, most likely in the Fall.
---
Are you looking forward to the release of Extraction 2 on Netflix? Let us know in the comments below!
Money Heist 'Berlin' Netflix Series: What We Know So Far
Money Heist (La Casa De Papel), one of Netflix's biggest shows to date, is over but we're not quite done with the franchise just yet. Not only are we getting a new South Korean version of the Spanish series, but we're also getting a full-fledged spin-off with the fan-favorite character, Berlin. Here's what we know so far about the upcoming spin-off series due to release in 2023.
A spin-off was long rumored as we came ever closer to the final season that touched down on Netflix in two parts in 2021. Alex Pina, the creator of Money Heist, had teased numerous times of the possibility of expanding further into characters introduced in the mothership series.
Before Berlin was officially unveiled, Alex Pina (the creator of Money Heist) told Oprah Daily he was open to a spin-off saying:
"We do have many possibilities for some spinoffs, yes, and I think that's thanks to the strong and powerful identities of the characters. We've always looked for characters to have a very complex, layered design. So I think almost every character of Money Heist has a duality that we would like to see in a spinoff. We could watch any of them in other contexts."
Netflix officially unveiled the new season in late November 2021 just days before season 5 part 2 arrived on Netflix.
Alongside the announcement of the series, we got a very brief tease about the upcoming spinoff alongside the caption (translated to English):
"We already met Berlin in#LaCasaDePapeland now is the time for Andrés de Fonollosa. We can already announce that in 2023 the spin off of his life will arrive."
---
Who's behind and who will star on Berlin on Netflix?
Alex Pina will be returning to write the show. He'll be working through his production company Vancouver Media. Atresmedia are also listed among the production companies.
Pina struck an overall deal with Netflix back in July 2018 and renewed that deal in March 2022.
---
What will Berlin be about?
Well, as the title suggests, we'll be focused on the titular character of Berlin also known as Andrés de Fonollosa.
It's not set after Money Heist (the character
There's still a lot we don't know about Berlin despite his backstory being explored in season 5. Including the fact, there are 5 ex-wives including Tatiana (played by Diana Gómez). He'd described his relationships in the series as the "5 times that he believed in love."
Given Berlin is, in fact, brothers with The Professor, it's highly likely we'll explore their early years together. We also don't have a huge amount of information with regards to their father dying or how he met Palermo (another lover of Berlin), Marsella, and Bogotá.
We may also get to see more of the heist Berlin made in Champs-Élysées, Paris where he stole 434 diamonds. We also may get to see more of his battle with Helmer's Myopathy.
---
Who will star in Netflix's Berlin series?
So far, only the 49-year-old actor Pedro Alonso has been confirmed for the new series.
Given the show is likely to explore the back story, we can make a few educated guesses as to who will star.
Our guesses as to which characters may feature include:
Rodrigo de la Serna as Palermo
Álvaro Morte as El Profesor
Diana Gómez as Tatiana
---
When will Berlin be in production?
No filming dates have been announced as of yet. With that said, it'll have to be filmed throughout 2022 given the 2023 release.
---
Beyond the Berlin series, we'd recommend you check out Pina's other work on Netflix including Sky Rojo (season 3 coming in 2022) and he'll also be doing a new pandemic-era series based on a Spanish newspaper article about the increase in purchasing bunkers.
Until the release of Berlin, you'll find Pedro Alonso in his upcoming movie Awareness set to release on Amazon Prime Video. Most regions of Netflix are also carrying his 2019 movie The Silence of the Marsh (2019).
Are you looking forward to the new Berlin spin-off? Let us know in the comments down below.